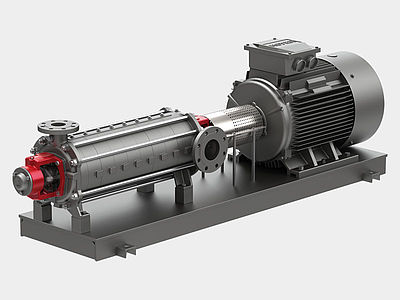 Description
SpeckAustralia.com is the official boiler feed pump supplier and distributor for Speck in Australia and New Zealand. Speck Australia is a subsidiary of Speck Pumps of Roth, Germany who are high quality manufacturers of boiler feed pumps.
Boiler Feed Pumps Advantages
Speck ES Boiler Feed Series are reliable and universally deployable boiler feed pumps. There are four different sizes (diameter) engaging a modular system of variable stages.
Reliable and universally deployable boiler feed pumps
Modular system with 4 sizes
Boiler Feed Pumps Description
Speck ES Series are horizontal pumps with modular design, with mechanical seal or stuffing box packing. They feature robust external shaft bearings, hydraulically balanced impellers, and are available in grey cast iron or spheroidal graphite cast iron designs. Pressure ratings are PN 40 and PN 63.
Horizontal pumps with modular design, with mechanical seal or stuffing box packing
Robust external shaft bearings
Hydraulically balanced impellers
Grey cast iron or spheroidal graphite cast iron designs
PN 40 and PN 63
Tmax


Maximum Temperature:




Water up to 120 °C




Oil up to 120 °C




Other mediums and temperatures available upon request
Boiler feed pumps, multi-stage, horizontal
ISO
50 Hz: 2900 1/min,
max. 630 m / 110 m³/h
60 Hz: 3500 1/min,
max. 400 m / 125 m³/h
US
multi-stage, horizontal
50 Hz: 2900 1/min,
max. 2067 ft / 484 GPM
60 Hz: 3500 1/min,
max. 1312 ft / 550 GPM