Vacuum Pneumatic Conveying System

Vacuum Pneumatic Conveying System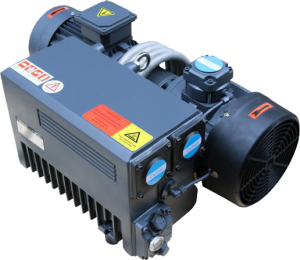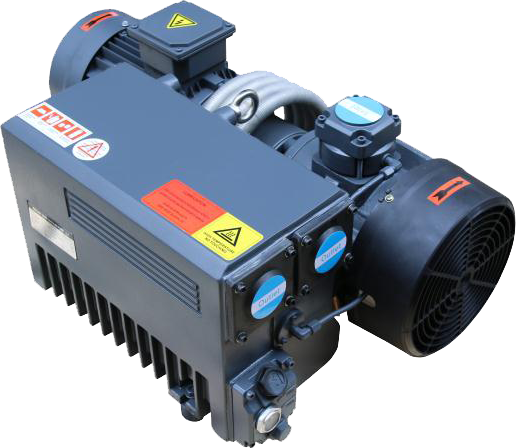 SpeckAustralia.com is the official vacuum pneumatic conveying system supplier and distributor for Speck in Australia and New Zealand. Speck Australia is a subsidiary of Speck Pumps of Roth, Germany who are high quality manufacturers of vacuum pneumatic conveying systems. Buy Vacuum Pneumatic Conveying System – For sale at SpeckAustralia.com
The pneumatic conveying of bulk goods is a proven and efficient method for transporting dusts, powders, granulates and other fluidizable materials quickly and reliably within a production site. Differentiation is made between pneumatic suction conveying– that is, conveying with vacuum.
Pneumatic suction conveying is used when sensitive materials require transportation without contacting the ambient air. Pneumatic suction conveyor systems are primarily used in the food industry, in the plastics processing industry for transporting granulates, and in the pharmaceutical and chemical industries.
It is also possible to transport high-volume and moist materials using vacuum conveyors, for example in the disposal of wet waste or the transportation of bark mulch.
The pumping speeds and vacuum levels used in suction conveying systems are determined by various factors including transportation speed, material characteristics, conveyor line length and pipe diameters.
SV Series rotary vane vacuum pumps are used where higher vacuum levels are required..
Speck vacuum systems are specifically designed for complex conveyor systems and are fully commissioned at your installation site, including separation units and control systems as required.

Practical applications of Speck vacuum and overpressure generators in pneumatic conveyor systems: 
Pneumatic Suction Conveying – Of food and granulates

Pneumatic Suction Conveying – Of plastic pellets

Wet-Waste Conveying – For disposal or reprocessing
Suitable products for this application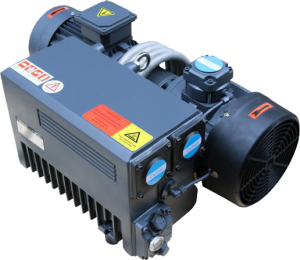 SV series single-stage oil-filled rotary vane vacuum pump is a reliable, durable, economical and adaptable range of vacuum pumps.
In the circular pump body, is an air suction valve and exhaust valve (stator). The vanes are equipped with an eccentric slot in the rotor. The vane blades divide the pump chamber into three parts. The volume of the pump chamber keeps changing periodically as the rotor rotates to finish the process of gas suction, compression and elimination.