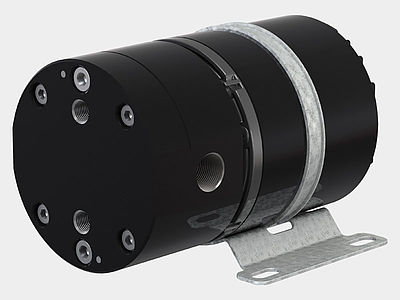 Description
SpeckAustralia.com is the official gear pumps supplier and distributor for Speck in Australia and New Zealand. Speck Australia is a subsidiary of Speck Pumps of Roth, Germany who are high quality manufacturers of gear pumps.
Gear Pumps Advantages
Speck ZY Series are reliable pumps for high-pressure applications, typically featuring small dimensions.
Reliable pumps for high-pressure applications
Small dimensions
Gear Pumps Description
There are two main versions, ZY-MK, a designs with magnetic couplings in stainless steel, and ZY-MM, a design with canned motor in spheroidal graphite cast iron. Available connection positions left/right, and  threaded.
ZY-MK: Designs with magnetic couplings in stainless steel
ZY-MM: Designs with canned motor in spheroidal graphite cast iron
Connection position left/right, threaded
Tmax


Maximum Temperature:




Oil, fuel -40 °C to 80 °
Close-coupled, magnetic coupling
ISO
50 Hz: max. 9 bar / 175 l/h
60 Hz: max. 9 bar / 205 l/h
US
50 Hz: max. 131 psi / 1 GPM
60 Hz: max. 131 psi / 1 GPM