Medical Vacuum Pumps

Medical Vacuum Pumps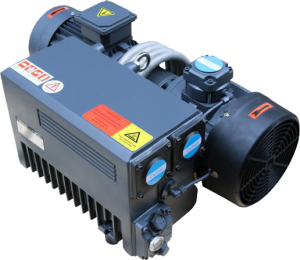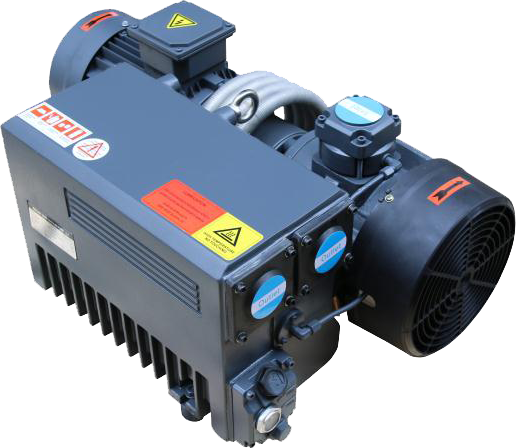 SpeckAustralia.com is the official medical vacuum pump supplier and distributor for Speck in Australia and New Zealand. Speck Australia is a subsidiary of Speck Pumps of Roth, Germany who are high quality manufacturers of medical vacuum pumps. Buy Medical Vacuum Pumps – For sale at SpeckAustralia.com
Vacuum is used for a wide variety of applications in which the removal of by-products is required. These applications range from the meat processing industry − e.g. the removal of waste products such as spinal cords and chicken feathers from carcasses − to the woodworking industry, for example to remove sawmill dust.
The vacuum technology used in these applications depends on the required pumping speed and the pressure difference or ultimate pressure required. Blowers and a variety of vacuum pump principles are consequently used in these applications. The selection of the appropriate separator technology is important to ensure that the products removed do not make contact with the vacuum pump or blower.
The vacuum pumps and blowers most suited to removal applications are determined by the materials to be extracted and additional factors such as the conveying method and distance. The range of suitable vacuum pumps and blowers is correspondingly broad.
The SV Series rotary vane vacuum pumps are used whenever higher vacuum levels are needed. These robust vacuum generators are oil-lubricated and available in water vapour resistant versions. They are most suited to the extraction of moist, wet and heavy materials.
In wet applications, the Speck range of liquid ring vacuum pumps (refer core products website) are ideal due to their suitability to ingress of liquids.
All our vacuum pumps and blowers can be equipped with a comprehensive range of separator units to ensure complete separation of the extracted materials and the conveying air.
Examples for the use of vacuum in removal applications: 
Vacuum Removal of Sewage – Vacuum removal of wet waste from passenger planes and ships

Removal of Waste – In Food Processing

Central Vacuum Cleaning Units – For efficient vacuum cleaning

Body Fluid Removal – During dental and surgical procedures
Suitable products for this application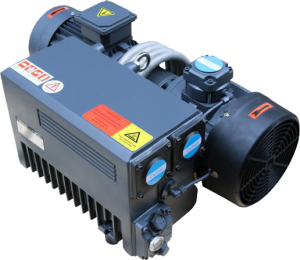 SV series single-stage oil-filled rotary vane vacuum pump is a reliable, durable, economical and adaptable range of vacuum pumps.
In the circular pump body, is an air suction valve and exhaust valve (stator). The vanes are equipped with an eccentric slot in the rotor. The vane blades divide the pump chamber into three parts. The volume of the pump chamber keeps changing periodically as the rotor rotates to finish the process of gas suction, compression and elimination.