Close Coupled Pumps With Ec Motor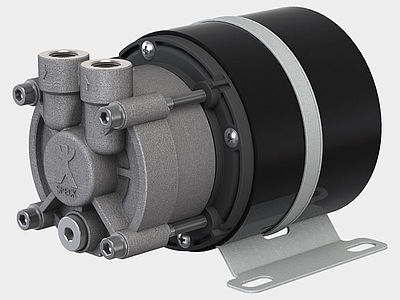 Description
SpeckAustralia.com is the official close-coupled pump with EC motor supplier and distributor for Speck in Australia and New Zealand. Speck Australia is a subsidiary of Speck Pumps of Roth, Germany who are high quality manufactures of centrifugal pumps.
Close-Coupled Pumps with EC Motor Advantages
These are Speck high-quality and reliable pumps, incorporating extremely small dimensions, SiC sleeve bearings, low noise output and a bearing free drive.
High-quality and reliable pumps
Extremely small dimensions
SiC sleeve bearings
Low-noise
Drive without bearing
Close-Coupled Pumps with EC Motor Description
These are small positive displacement pumps with magnetic coupling (…-MK), with forced transmission by outer magnet. Some pump variants are available with a canned motor (…-MM),which force transmission by motor winding.
EC motor drives are 24 V standard, with other voltages availabler upon request. Versions are available in brass, stainless steel and high-quality plastic materials, with threaded connection positions top/top.
Maximum Temperature:
Water up to 95 °C
Oil up to 90 °C
Further media variants are available upon request.
Pumps with magnetic coupling (…-MK), force transmission by outer magnet
Pumps with canned motor (…-MM), force transmission by motor winding
Drives with EC motors, 24 V (other voltages upon request)
Designs in brass, stainless steel and high-quality plastic
Connection positions top/top, threaded
Tmax
Water up to 95 °C
Oil up to 90 °C
Further media upon request
Close-coupled, magnetic coupling
ISO
24 V, max. 38 m / 5 l/min
US
24 V, max. 125 ft / 1 GPM
Close-coupled,canned motor
ISO
24 V, max. 45 m / 12 l/min
US
50 Hz / 60 Hz:
max. 164 ft / 53 GPM