Vacuum Lifters

Vacuum Lifters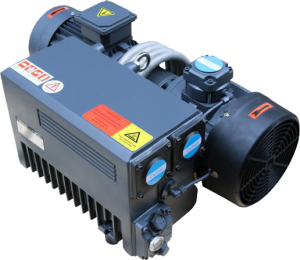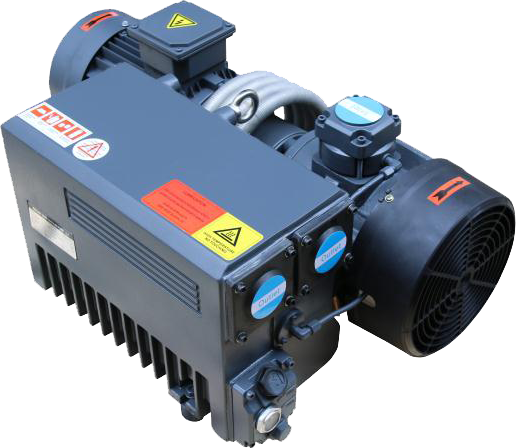 SpeckAustralia.com is the official vacuum lifters supplier and distributor for Speck in Australia and New Zealand. Speck Australia is a subsidiary of Speck Pumps of Roth, Germany who are high quality manufacturers of vacuum lifters. Buy Vacuum Lifters – For Sale at SpeckAustralia.com
Nowadays, it is inconceivable to imagine modern production procedures without holding, transporting, lifting or handling goods by vacuum. How else would it be possible to stack cardboard quickly and reliably, move glass panels, hold wooden components for milling, or load heavy items such as paper rolls, sacks or even bricks?
The idea is simple and ingenious: a suction cup, vacuum plate or vacuum table is used to apply suction and so hold an object firmly. This is an extremely effective method that makes it possible to move, transport or clamp objects held in this way.
In automated production processes such as furniture manufacturing, the component parts are moved by vacuum through the entire production line. The process begins with the delivery of wooden panels which are fed to the initial processing machine by a robot fitted with a vacuum suction device. The panels are held by vacuum and processed on this machine before being transported to the next processing stage by another vacuum gripper. At the end of the production line, a robot automatically stacks the crated furniture items on pallets.
In printing shops, vacuum is used to transport individual sheets of paper. They are drawn into the printing machine by vacuum, where they are fed through the individual printing stations by rollers by vacuum before being stacked again after printing. The paper is also fed through all the subsequent processing machines by vacuum.
Due to the numerous areas of application and tasks involved in holding and handling goods, the requirements for vacuum
generators could hardly be more varied. For instance, dry running and oil-lubricated rotary vane vacuum pumps from the 2XZ and SV series may be suitable.
If the vacuum supply of the operation is centralized, individual vacuum systems may be more appropriate.
Examples of the use of Speck vacuum technology for holding and handling goods:
Automated materials handling – In production processes

Palletizing – Stacking of packed units on pallets

Loading and unloading – Of ships, vehicles and other means of transport

Clamping – To woodworking machinery

Packaging – Of an extremely wide range of articles in cardboard boxes or other packaging

Paper Transport – For printing and processing machines in the printing industry

Pick and Place – In the electronics, food, parts packaging and many other industries
Suitable products for this application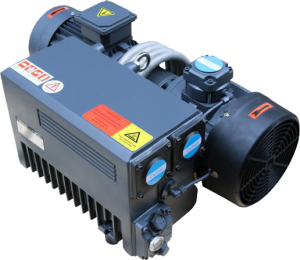 SV series single-stage oil-filled rotary vane vacuum pump is a reliable, durable, economical and adaptable range of vacuum pumps.
In the circular pump body, is an air suction valve and exhaust valve (stator). The vanes are equipped with an eccentric slot in the rotor. The vane blades divide the pump chamber into three parts. The volume of the pump chamber keeps changing periodically as the rotor rotates to finish the process of gas suction, compression and elimination.