Vacuum Packaging Pumps

Vacuum Packaging Pumps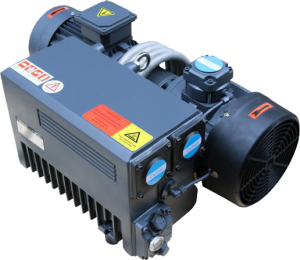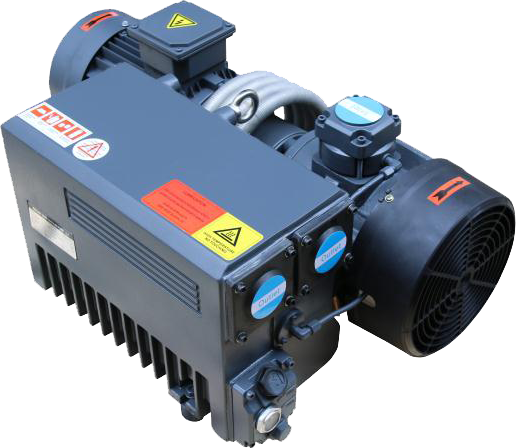 SpeckAustralia.com is the official vacuum packaging pump supplier and distributor for Speck in Australia and New Zealand. Speck Australia is a subsidiary of Speck Pumps of Roth, Germany who are high quality manufacturers of vacuum packaging pumps. Buy Vacuum Packaging Pumps – For sale at SpeckAustralia.com
Vacuum frequently plays an essential role in packaging processes, and in the production of packaging. Packaging can be efficiently and precisely formed, thermoformed and coated using vacuum techniques. It can also be moved, transported, opened and sealed by vacuum. During the packaging process, goods to be packaged can be fed and inserted with the aid of vacuum.
Using vacuum in food packaging helps to keep food fresh for longer – with no loss in quality. The use of MAP (modified atmosphere packaging) for fresh food products maintains the appearance, freshness and flavour.
SV Series vacuum pumps are the ideal vacuum generators for packaging. They use the proven rotary vane principle and are regarded as the best type for packaging use.
We also offer oil-free technology for a wide range of packaging applications – such as the dry running rotary vane vacuum pumps of the 2XZ series. 2XZ vacuum pumps are primarily used in handling or holding processes.
Examples for the use of Speck vacuum technology in packaging:

Vacuum Packaging – Packaging of fresh food to retain freshness

MAP Packaging – Packaging of food in a modified atmosphere

Forming – e. g. trays directly in the packaging machine

Blister Packaging – Thermoforming of blisters

Foil Handling – In tubular bag packaging machines

Labelling – Rapid and reliable labelling for all kinds of packaging

Carton Erection – Folding and erection of cartons

Stacking and Palletizing – Of any external packaging

Central Vacuum Systems – Centralized vacuum supply for entire packaging departments
Suitable products for this application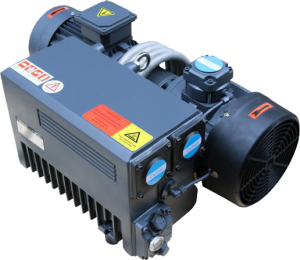 SV series single-stage oil-filled rotary vane vacuum pump is a reliable, durable, economical and adaptable range of vacuum pumps.
In the circular pump body, is an air suction valve and exhaust valve (stator). The vanes are equipped with an eccentric slot in the rotor. The vane blades divide the pump chamber into three parts. The volume of the pump chamber keeps changing periodically as the rotor rotates to finish the process of gas suction, compression and elimination.