Vacuum Degassing Pumps

Vacuum Degassing Pumps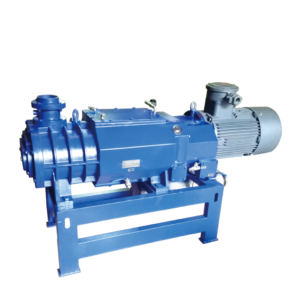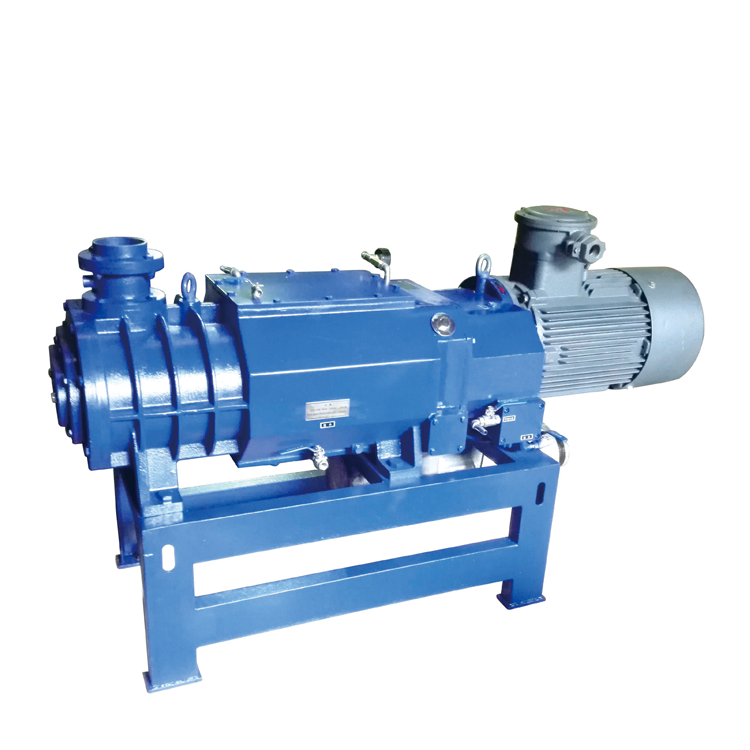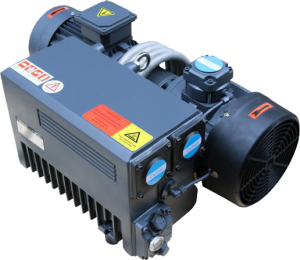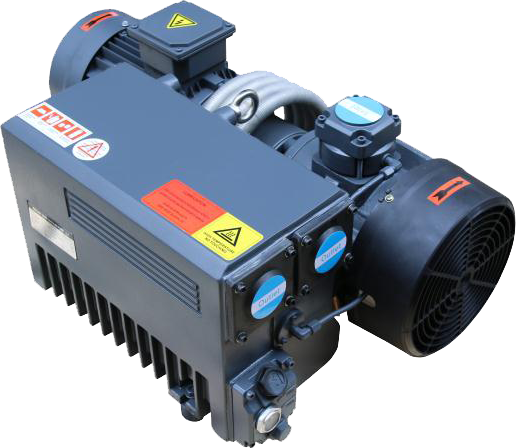 SpeckAustralia.com is the official vacuum degassing pumps supplier and distributor for Speck in Australia and New Zealand. Speck Australia is a subsidiary of Speck Pumps of Roth, Germany who are high quality manufacturers of vacuum degassing pumps. Buy vacuum degassing pumps – For sale at SpeckAustralia.com
In many industries the degassing of liquid, semi-liquid and moist products is one of the most important applications of modern vacuum technology. Gases, vapours and moisture are extracted under vacuum from the processed material, improving product quality.
The degassing of plastics during extrusion is an example: vaporised moisture and gases driven off by the melting process are extracted directly from the extruder screw zone, significantly improving the structure and physical properties of the product.
We offer a standardized range of vacuum pump systems designed specifically for extrusion processes, which include separator/filter units to condense the extracted vapours and gases. Our project engineers will calculate your requirements and recommend a system precisely matched to your extruder throughput and raw material.
We offer vacuum solutions for all degassing processes. Our customers rely on our high quality products and extensive experience in all areas of degassing. For degassing applications in the food production industry we offer a wide range of vacuum pumps, which can be optimized for any process and meet the highest hygiene standards.
One area in which vacuum systems are subject to special requirements is steel degassing: the high vapour/gas temperatures and elevated dust levels present particular problems. Our systems can operate in this hostile environment, as they are completely dry running and use the latest technology. The energy efficiency levels of our systems are superior to those of our competitors.
Depending on the technical requirements of your degassing process SV rotary vane vacuum pumps or LG screw vacuum pumps are the most suitable models.
Examples for the use of Speck vacuum technology in degassing:
Deaeration of Pastes and Moist Materials – Food Production

Degassing of Plastics – Plastics Extrusion

Degassing of Steel – High Quality Steel Alloy Production

Deaeration of Seawater – In Oil Production

Deaeration of Mineral Water – Beverage Production
Suitable products for this application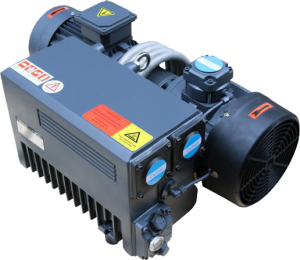 SV series single-stage oil-filled rotary vane vacuum pump is a reliable, durable, economical and adaptable range of vacuum pumps.
In the circular pump body, is an air suction valve and exhaust valve (stator). The vanes are equipped with an eccentric slot in the rotor. The vane blades divide the pump chamber into three parts. The volume of the pump chamber keeps changing periodically as the rotor rotates to finish the process of gas suction, compression and elimination.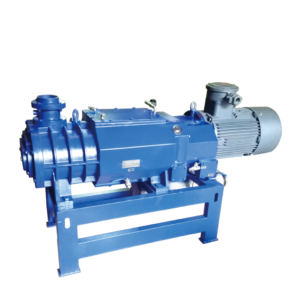 LG series dry screw vacuum pumps can manage both condensable vapours and some solids with no residue. They offer a number of advantages over the traditional vacuum pump designs. There's is no oil or water in contact with the process vapours, so therefore they are considered environmentally friendly.