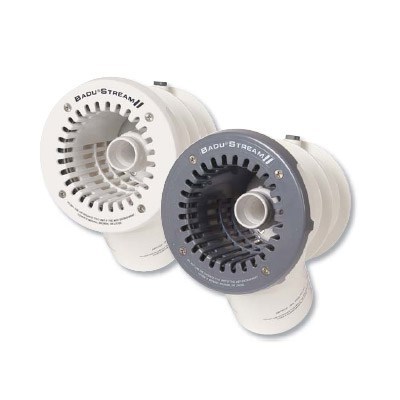 Description
SpeckAustralia.com is the official BADU swimjet systems supplier and distributor for Speck in Australia and New Zealand. Speck Australia is a subsidiary of Speck Pumps of Roth, Germany who are high quality manufacturers of BADU swimjet systems. Buy BADU swimjet systems – For sale at SpeckAustralia.com
Turn your pool into a gymnasium.
Swim, relax, play. A BADU Swim Jet System turns your pool into an aquatic water park to suit any pool or lifestyle.
Aquatic exercise is one of the best forms of physical activity you can do. Gentle and soothing or rigorous and intense. Your bones and joints are not stressed, minimising the risk of injury. Swimming has been shown to be a superior method of staying in shape.
Continental Water is the exclusive distributor of BADU Swim Jet Systems which are powered by 2 Speck 21/80 pumps, each delivering a flow rate of up to 1100 litres per minute.
The BADU Swim Jet System creates a quality aquatic work out centre in your own backyard and will provide endless hours of fun for the whole family. The kids can play, adults can relax and everyone can keep firt thanks to the BADU Swim Jet System.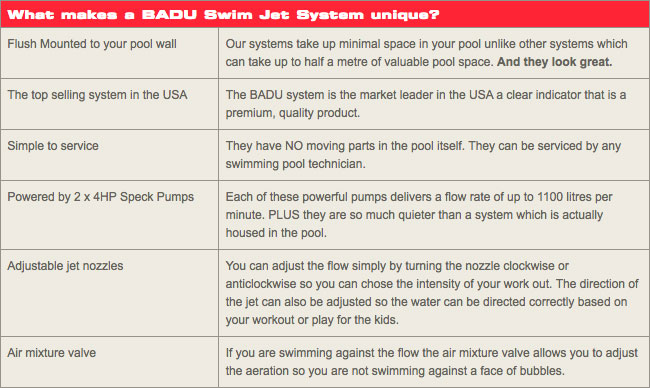 Specification